UNIT III: "GREEKS! ROMANS! BARBARIANS! LEND ME YOUR TRUMPETS!"
Trireme Scene (Soundscape)
CHAPTER 7: Salpinx School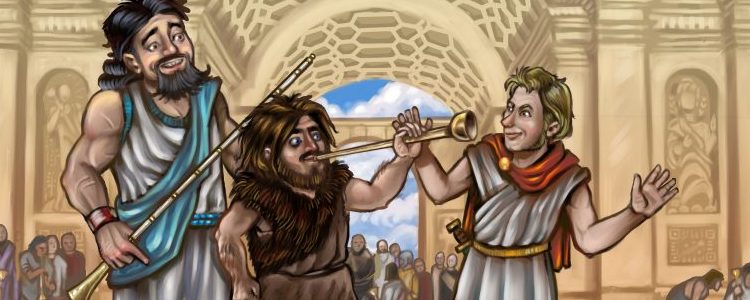 School of Athens (Soundscape)
CHAPTER 8: Trumpet Olympics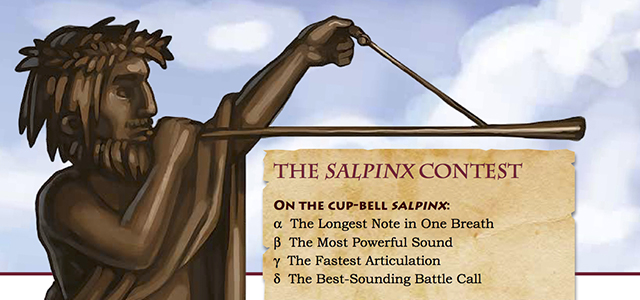 Compete!
Most Powerful Sound
Most Harmonic Notes
Moving Between Two Notes
Lowest Note
Best Sounding Battle Call
(Cone-Bell Salpinx Image)
Make Music!
Salpinx Dance
Olympic March
Olympic Fanfare
Song of Olympia
Victory Dance
CHAPTER 9: When in Rome...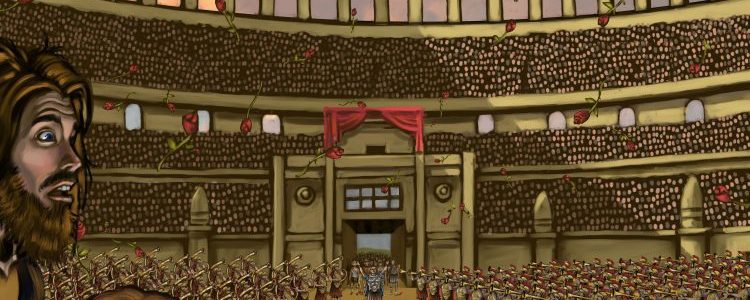 CHAPTER 10: At the Edge of Empire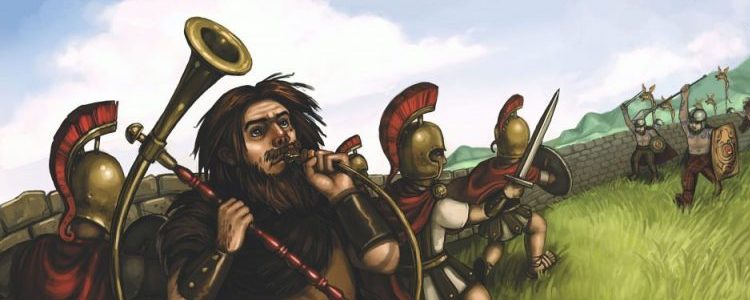 Romans vs. Celts (Soundscape)
UNIT III WRAP UP: It's a Long Way Home