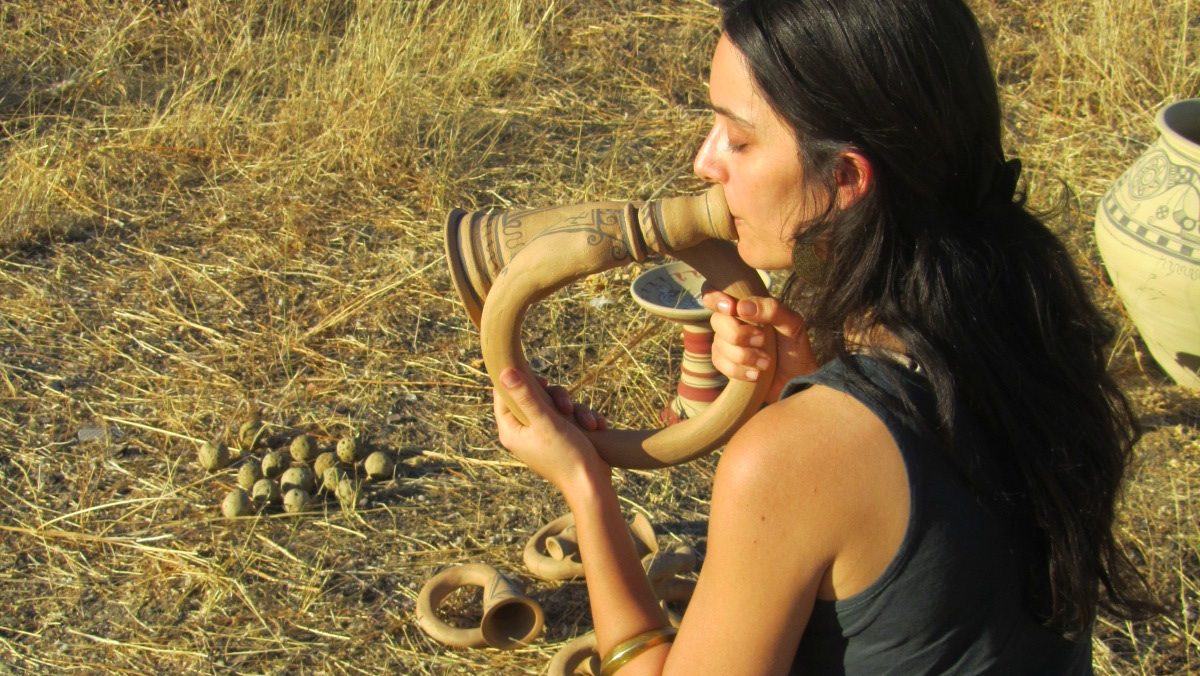 Dr. Raquel Jiménez
Ph.D. in Music Archeology
Professor of Ethnomusicology, University of Valladolid, Spain
Head researcher, European Music Archeology Project (EMAP)
EMAP Exhibition Curator (Valladolid)
Meet Raquel
We first met Raquel in 2015 at the EMAP conference on ancient lip-blown instruments in Viterbo, Italy. We were very excited to be there, not only because we had been invited to present the Brass for Beginners program to an international audience, but also because we had the chance to hear many of the world's leading experts present their research, including Raquel, Casja Lund, Peter Homes, and Jeremy Montagu. Raquel's presentation was fascinating. She re-examined fragments of clay trumpets that had been discovered in Spain many years ago that were just sitting in museums waiting to be studied. The clay trumpets were made by Celtic tribes—we now call Celtiberians—during the time of Roman Empire 2,000 years ago. Unfortunately, because the trumpets were found in pieces, it wasn't possible to play them and hear how they sounded. Raquel studied the trumpets very carefully and decided to try and make some, using the same materials and methods that would have been used at the time. It was much more difficult than she imagined, but after lots of trial and error, Raquel and her team eventually figured out how they were made, and were able to bring their sounds back to life!
After presenting the Brass for Beginners curriculum at the EMAP conference, and learning about fascinating trumpets from around the ancient world, we came away so inspired that we decided to completely rewrite our book! This is why you will find Raquel's clay trumpets in "Chapter 6: Ragnar's Trumpet Treasure Hunt."
Raquel now teaches college students how to examine musical artifacts from the past, and continues to do her own research, writing articles to help people understand the meaning and significance of ancient musical instruments.
Thanks for your inspiring work, Raquel!