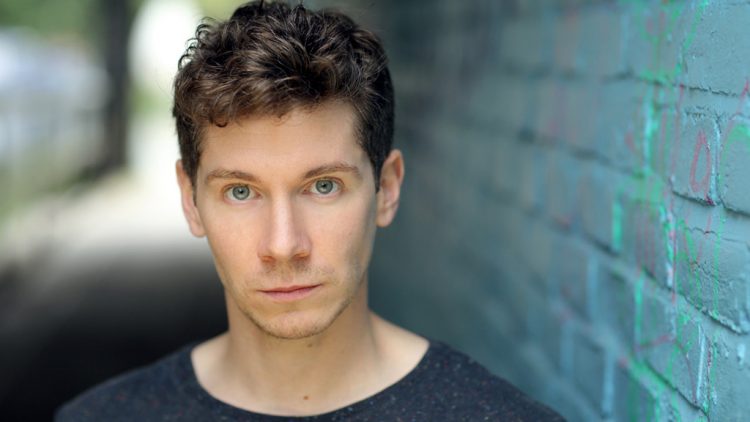 Karl Davies
Interview With Karl Davies
1. Where and when were you born? What did your parents do?
I was born in the UK in a town called Stockport on the outskirts of Manchester, famous for Manchester United Football club! That's who I support. My mum works as the office manager for a firm of Architects and my dad is an engineer. Although any inclination I have to performing comes from my mum, she sings and teaches dance too!
2. What were your favorite things to do when you were in Elementary/Primary School?
At primary school my main focus was on football, although I loved films and TV shows. Especially comedy. I would love to try to make people laugh. It soon became clear that I was better at the performing than I was at the football. My dreams of playing for Man Utd were destined to stay dreams so I focused on the drama and theatre.
3. How and when did you become interested in acting? What were your first experiences? How did it make you feel?
I first started acting aged 8 whilst still at Primary school. I joined a local theatre group called The Carver Theatre and started performing in their Pantomimes. A Pantomime is a very British Christmas show. They're usually very over the top comedies with lots of songs, great fun.
But my very first show was a play called 'Our Day Out' by Willy Russell. It's about a group of school kids from Liverpool who go on a day out to a castle in Wales. I played the smallest, youngest kid who gets bullied, but it turns out well for him in the end! It was the greatest feeling hearing the audience respond to the story we were telling on stage. That soon became addictive! To be able to make people feel and think different things through story telling.
4. Who were your favorite actors when you were a child?
When I was growing up I loved most films, especially the Goonies, and lots of different actors. But Tom Cruise and Johnny Depp were always two that I really liked. I was also a big fan of an actor called Rik Mayall, and if you've never seen Drop Dead Fred it's a very funny film!
5. How did you get from there to where you are now as a professional actor?
Whilst I was studying Theatre Studies at the age of 17, I was lucky enough to get a role in the play at the college. Word got out about the play that we'd written and were performing, and a couple of professional actors from the local area came to see it. They were kind enough to take the time to speak to my teacher after the show and they offered to put me in touch with their agents in London.
I then got taken on to have a trial with the agent and they'd put me up for castings to see how I did. I managed to get a job in a TV show and I continued working from that moment on. If it wasn't for the help of those actors pointing me in the right direction then I never would've known how to get into acting professionally and my life would've gone a very different way.
6. What kinds of acting do you do? (movies, commercial, voice-overs, etc?) and what do you find most rewarding?
I have done all kinds of acting. Mainly TV roles but a few parts in films and a fair amount of stage and voice work. The dream for me is to keep working in all forms. It's the variety I love, although there's nothing like getting a live reaction from an audience in the theatre. That's something you miss when working in film. You can't tell how the audience is reacting to the story you're telling.
7. What are your other interests?
My other interests include lots of sports, reading and listening to music! Music is a huge part of my life. I have very limited talent to create and perform music because the opportunities weren't there for me when I was young. So I hope that you guys make the most of getting into music in any and all forms whilst you can. It has the power to make you feel things that you may never understand but will love experiencing.
8. What were some of your favorite parts of Ragnar's story while you were recording?
My favourite part about Ragnar's story was the amount of history we were able to explore through the instruments. To see how the music and horns developed through time was glorious. I love hearing about how things came to be, and to see this progression told through the ages was incredible. I especially like the chapter where Ragnar competes in the Olympics!
9. What do you hope students will get out of learning Brass for Beginners?
I hope that students will grab the chance to become involved in music. There's the opportunity to learn how to play many incredible instruments and learn about their history. It's a fantastic introduction to Brass instruments and music in general. And remember that whatever the performance, whether acting or performing with an instrument, it's always called 'playing' so remember to have fun!